On Monday 16th of January the Peace Proms Workshop was held in Swords County Dublin.We travelled by bus and when we arrived at Swords, we walked in and got seated. While we were sitting down getting ready Greg Beardsell our conductor started talking to us and told us all about it. He gave us colours to go by for the day. We were green and there was 3 more colours that other schools were given as well. We then started singing and started dancing. We all loved it so much and would definitely would do it again next year.
[one_third_alpha]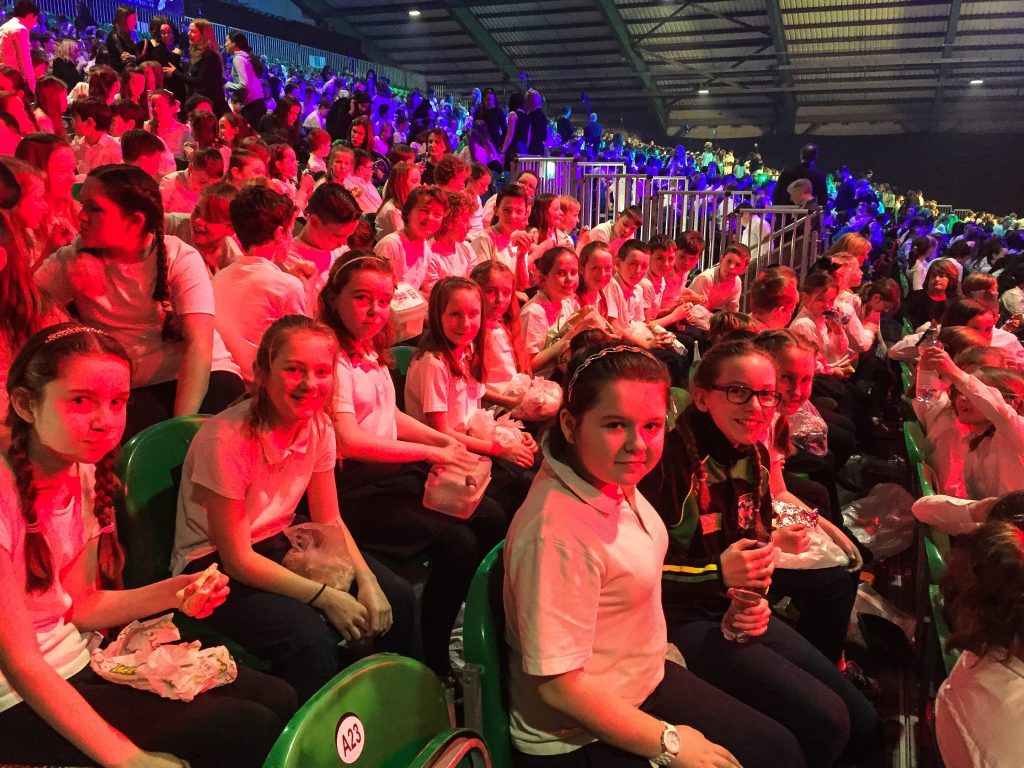 [/one_third_alpha] [one_third]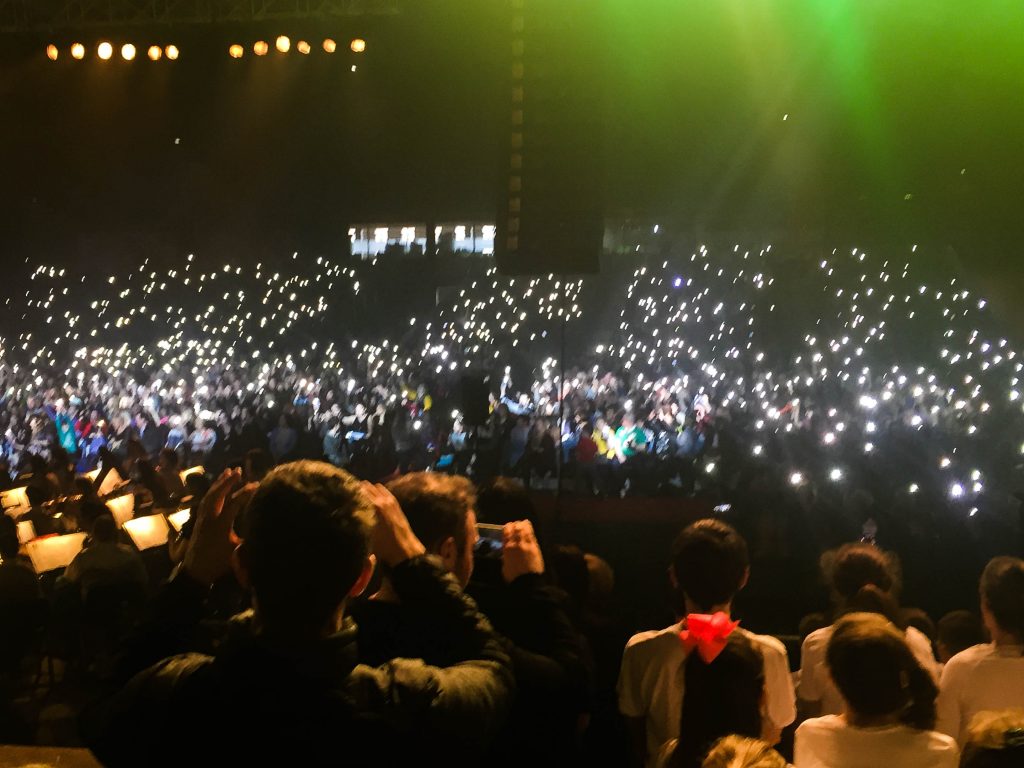 [/one_third] [one_third_omega]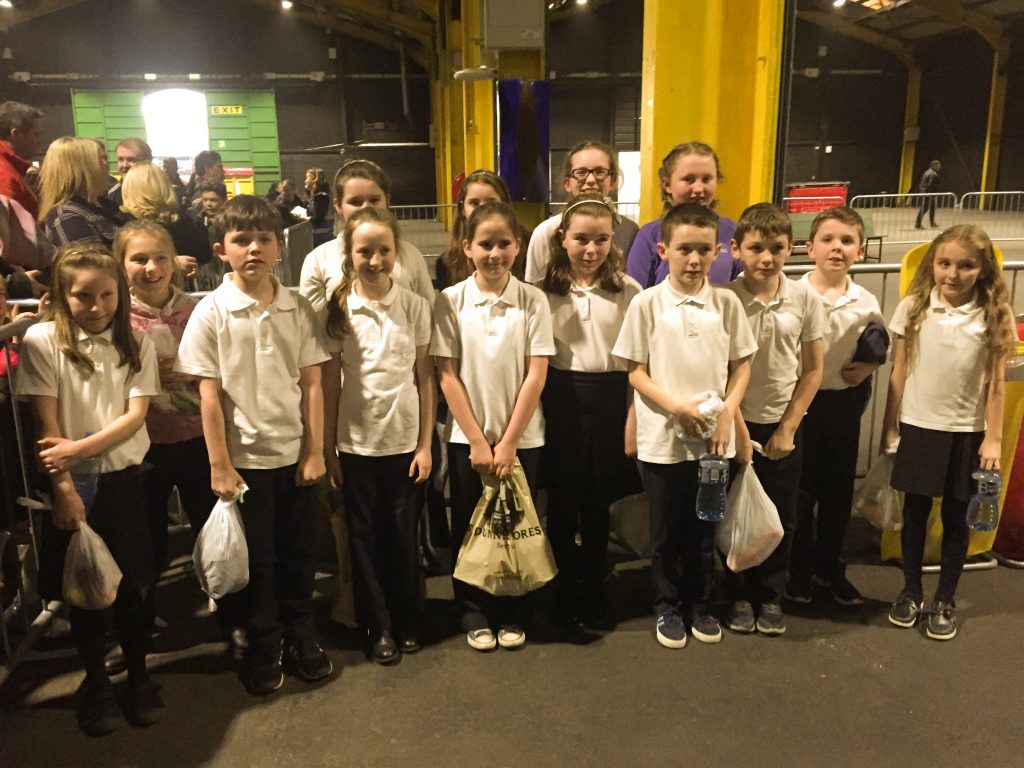 [/one_third_omega]
On the 4th of February 2017 the actual Peace Proms took place in the RDS. When we arrived we went to our colour area , our colour was red. When we all arrived they lead us out to our seats and got ready to do our practice before the real show. The practice was great, with all the lights and all the all of the kids singing. We all sounded great. At that moment it felt very real. The Peace proms was about to begin and  at this stage our parents had gotten their seats. The orchestra arrived and we started the show. We sang and we danced,we loved it so much and hopefully will get the opportunity again!!!
Authors- Aoife, Aoife, Lucy and Ellen.