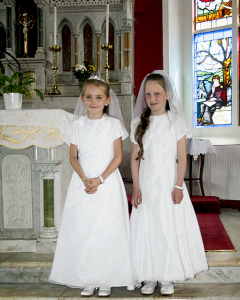 The girls from second class celebrated their First Holy Communion on Saturday, May 21st. They looked wonderful and did a great job. Their family and friends were there to celebrate with them and the choir helped with the ceremony.
Here's the opening song from the Communion Mass.
Fr. Pierre said the mass and their teacher, Mr. Gilligan, managed the choir.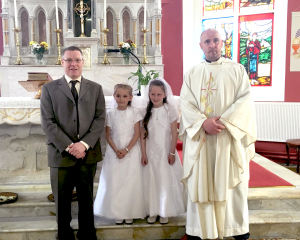 At the end of mass lots of people took photographs before leaving.